Zombie movies prepared you for the pandemic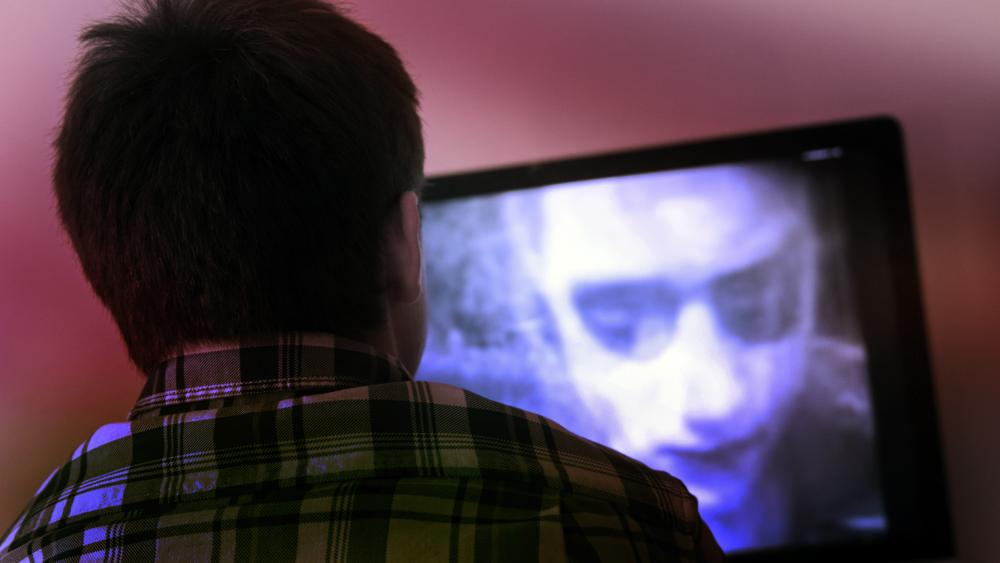 DuBOIS, PA – Tales of post-apocalyptic landscapes in which few survivors emerge in a new and very different world have long been folk tales woven by screenwriters and authors. While many enjoy these stories, seeing them only as guilty pleasure, they may not realize that immersing themselves in fiction has prepared them for the reality of 2020, according to a team of researchers.
John Johnson, professor emeritus of psychology at Penn State, recently conducted research with several colleagues revealing that an individual's enjoyment of horror films may have prepared them better for the COVID-19 pandemic than others who don't like spooky entertainment. Their findings are documented in Personality and Individual Differences.
"My latest research collaboration was unique in that my colleagues wanted to identify factors beyond personality that contributed to people's psychological preparedness and resilience in the face of the pandemic," Johnson explained. "After taking into account the personality influences, which were actually quite strong, we found that the more movies people saw about zombies, alien invasions and doomsday pandemics before COVID-19, the better they coped. to the current pandemic. These kinds of films seemingly serve as mental rehearsals for real events.
For me that implies an even bigger message about stories in general, whether in books, movies or plays. Stories are not just entertainment, but preparation for life.
Johnson said that in what could be considered a retirement, his emeritus status has allowed him to continue to engage in research projects of his choosing, while helping other researchers along the way.
"Now that I'm retired, I have all my time and the freedom to choose any type of research project that I find really interesting," Johnson said. "Several of my more recent projects started at the invitation of other researchers who hoped that I could bring my expertise to these projects. Most of these researchers are just starting out in their careers, so in a way I teach them, mentor them, and help them conduct their research.
Johnson's impact on personality research continues to be felt even in retirement, as young researchers and longtime colleagues still call on his expertise.
"This study was designed by University of Chicago human development and biology graduate student Coltan Scrivner," Johnson said. "I had recently reviewed a terrific article he wrote on Morbid Curiosity, so I knew who he was. Coltan is researching the psychology of horror and so contacted two Danish horror researchers, Mathias Clausen and Jens Kjeldgaard-Christiansen, to see if they would collaborate with him. I had previously conducted and published research with Mathias and Jens on what attracts people to horror and villains, so they invited me to the project. We all had a say; mine was mostly on how to measure personality, readiness and resilience, and how to perform stats. Coltan collected the data online, and we quickly compiled the results and submitted to a journal looking for studies on COVID-19. It was an absolute joy to work with the Danish research team and their colleagues. "
The researchers designed a survey and tested it. They administered the final survey to 310 people through a website. Thirteen survey items rated positive and negative resilience. A series of six questions focused on pandemic preparedness.
Participants then indicated their fan base for the horror, zombie, psychological thriller, supernatural, apocalyptic / post-apocalyptic, sci-fi, alien invasion, crime, comedy and romance genres in film and television. Next, participants were asked about their past and present experience and interest in films that explicitly deal with pandemics. Other questions emerged in the survey for other projects and as controls.
The results of their collaborative efforts may be enough to make many feel justified in staying up late to watch horror movies, despite what their mothers have told them.
"What we found out was that people who watched certain types of movies before the pandemic seemed to be helped by them during the pandemic," Johnson said.
However, for those who are ready to kick off Netflix and get their horror fix now, they may be late for the party to prepare for the COVID pandemic. But, as Johnson explained, it's never too late to prepare for life's next hurdle.
"I'm not sure watching such movies now would be useful for our current situation," he said. "However, my understanding of pandemics and other difficult events is that similar future challenges are absolutely inevitable. The past is often too easily forgotten. Who remembered the Spanish flu epidemic until scientists brought up this piece of history during COVID-19? It reinforces my belief that consuming stories from books, movies, and maybe even video games is not just an idle pastime, but a way for us to imagine simulated realities that help us prepare for future challenges.
Inactive hobbies aren't easily understood for someone passionate about Johnson, and his continued efforts beyond his teaching days underscore this.
"I think a lot of people assume that when professors retire with emeritus rank, they spend all of their time traveling, pursuing hobbies or just relaxing at home," Johnson said. "While I have certainly done these things since I retired, I have also continued to conduct research and publish articles, often collaborating with young researchers who need my expertise in the measurement of personality."