Zombie Movies and TV Shows on Netflix: Halloween 2019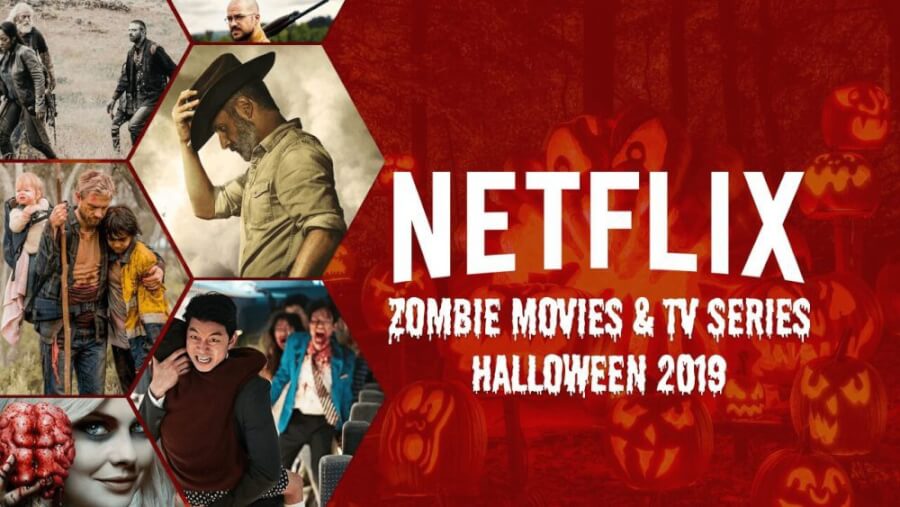 Brain, guts and gore, oh my! It's that time of year again as we settle into our graves and start watching some of our favorite horror titles. Flesh-eating ghouls come first as we've compiled the full list of all the zombie titles currently available to stream on Netflix for Halloween 2019.
We've highlighted some of our favorite zombie titles you can't miss below!
Please note that the list below is from the American Library. Therefore, not all titles below are available to stream outside of the United States.
N=Netflix Original
---
Netflix Zombies TV Series: Halloween 2019
Kingdom

NOT
Seasons: 1
Episodes: 6
Actors: Ju Ji-hoon, Ryu Seung-ryong, Bae Doona, Kim Sung-kyu, Kim Sang-ho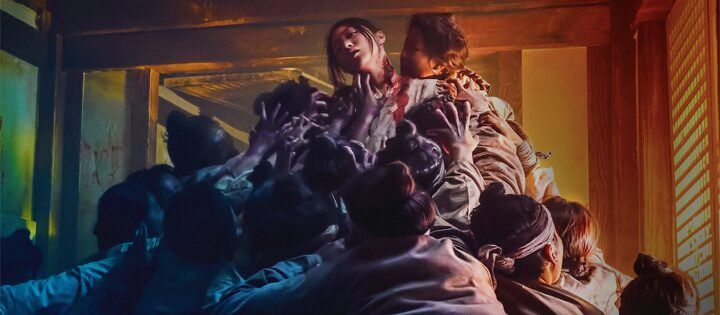 Kingdom was one of the hit originals of 2019 and arguably one of the best zombie titles we've seen in years. Truly bringing fear back to the zombie genre, like its honorary predecessor's Train to Busan and Rampant, Korean filmmakers absolutely nail the genre. Notably, the above image from the show is one of the most stunning visuals we've ever seen of a zombie TV series. There's another season coming to Netflix in 2020 and we can't wait.
In Korea's Joseon period, Crown Prince Change is caught up in a political conspiracy and is forced to flee the capital. While investigating the man who treated his father, the king, Chang's mission quickly turns sour when he learns that the doctor's work has led to the creation of a mysterious plague that raises the dead. As the flesh-eating epidemic threatens the country, the crown prince must unite the people and save Korea.
---
The Walking Dead
Seasons: 9
Episodes: 131
Actors: Andrew Lincoln, Norman Reedus, Melissa McBride, Lauren Cohen, Josh McDermitt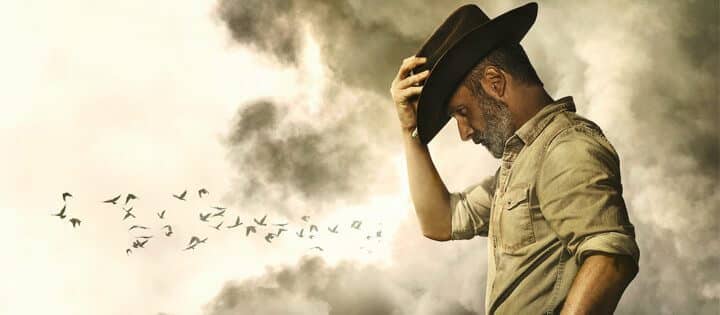 There's no doubt that the biggest zombie franchise in the world right now is The Walking Dead. Despite its declining ratings in recent years, it still retains its place at the forefront of the zombie genre. With nine seasons on Netflix to follow, it's a whole horde of guts and gore to enjoy.
After waking up from a coma, Rick Grimes finds that the world he once knew is now dead. Hordes of flesh-eating zombies roam the streets and very little humanity remains. Determined to find his wife Lori and their son Carl, Rick heads to the city of Atlanta, hoping to reunite with his family.
---
Dawn

NOT
Seasons: 1
Episodes: 10
Actors: Matthew Broderick, Austin Crute, Colin Ford, Jeanté Godlock, Gregory Kasyan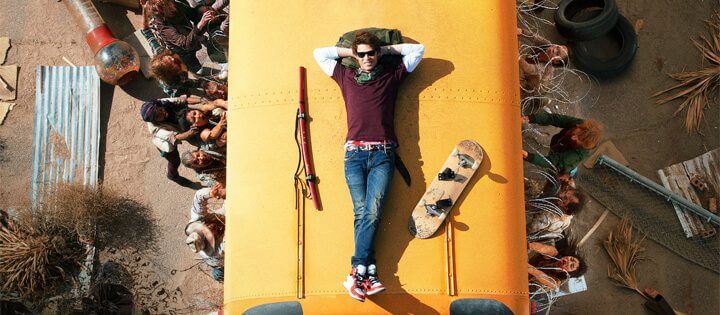 You'll forgive us for adding Daybreak to this list because as of this writing, the series has yet to arrive. Scheduled to arrive on October 24, 2019, Dawn puts the fun back in the apocalypse.
In a modern post-apocalyptic world, 17-year-old high school student Josh Wheeler searches for his girlfriend, Sam, in the growing wasteland of Glendale, California. Joining Josh on his journey is 12-year-old arsonist Angelica and former bully-turned-pacifist samurai Wesley. Surviving in this world means taking on gangs of teenage bandits and the zombie-like creatures, the Ghoulies.
---
Nation-Z
Seasons: 5
Episodes: 68
Actors: Russel Hodgkinson, Nat Zang, Keith Allan, Kellita Smith, Anastasia Baranova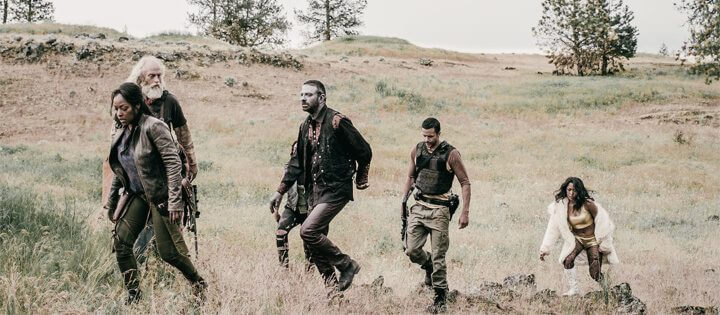 In the past decade, few shows have been as bizarre and goofy as SyFy's Z Nation. Unafraid to poke fun at itself and its genre, Z Nation is one of the funnest zombie titles you'll ever experience. With five seasons of gory havoc, there's definitely enough to draw out a worthy binge.
Set in modern times, a mysterious virus has wiped out most of the human race, turning them into mindless flesh-eating zombies. Three years after being left for dead, Murphy, immune to the virus after being experimented on, may well be humanity's last hope for a cure.
---
black summer
NOT
Seasons: 1
Episodes: 8
Actors: Jaime King, Justin Chu Cary, Christine Lee, Sal Velez Jr., Kelsey Flower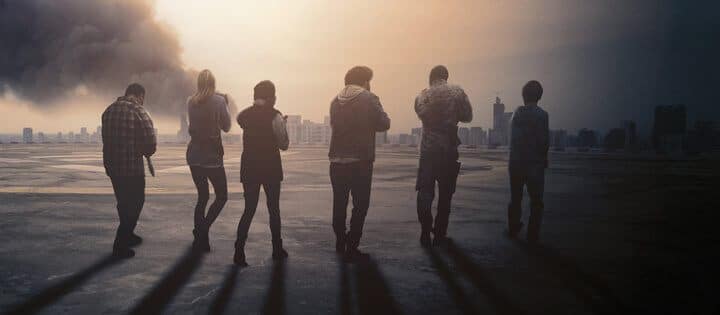 The dark and depressing cousin, black summer is the prequel series to Z Nation. With only one season under his belt, fans were hoping to see more black summer but Netflix has been very tight-lipped about the future of the original. With only eight episodes under its belt, you can easily binge on the series in a day while enjoying a bucket full of candy.
At the start of the zombie apocalypse, a mother has no choice but to enlist the help of a group of strangers if she wants to find her lost daughter.
Complete list of Zombie series on Netflix:
Ash vs Evil Dead: 3 seasons
Black Summer: Season 1

NOT

Dawn: Season 1

NOT

Dead Set: limited series
Dreamworks Scary Stories: Volume 2
iZombie: 5 seasons
Kingdom: 1 season

NOT

Santa Clarita diet: 3 seasons

NOT

The Last Children on Earth: Season 1

NOT

The Revenant: Season 1
The Walking Dead: 9 seasons
Z Nation: 5 seasons
Zombie Dumb: 2 Seasons
---
Zombie Movies on Netflix: Halloween 2019
Train to Busan (2016)
Autonomy: 118 minutes
Director: Yeon Sang-ho
Starring: Gong Yoo, Jing Yu-mi, Ma Dong-seok, Kim Su-an, Kim Eui-sung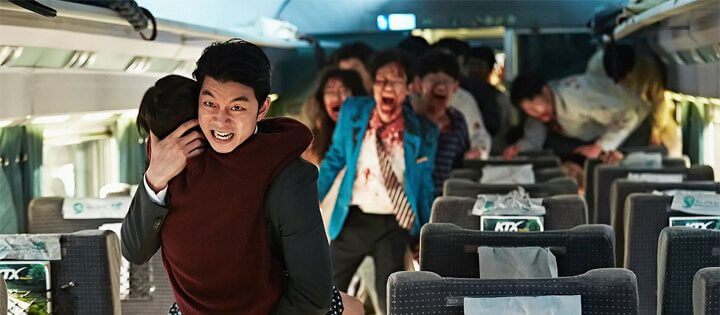 In 2016, the zombie genre was starting to go out of fashion thanks to the growing mediocrity of its film. And came Train to Busan. Arguably one of the best zombie movies of the 21st century, if not one of the best zombie movies of all time. Train to Busan didn't have any drastic changes in the genre, but what it did well, it did wonderfully. Using hordes of zombies and destroying the survivor's strength in numbers, they made the zombies terrifying again.
Absentee workaholic father Seok-Woo takes his daughter Su-Anto to Busan to see her mother when a zombie virus suddenly breaks out in South Korea, along with the other train passengers, the struggle to survive on the train from Seoul to Busan begins.
---
Crawling (2018)
Autonomy: 121 minutes
Director: Kim Sung-hoon
Starring: Jang Dong-Gun, Bin Hyun, Kim Eui-sung, Seo Ji-hye, Kim Ju-hyuk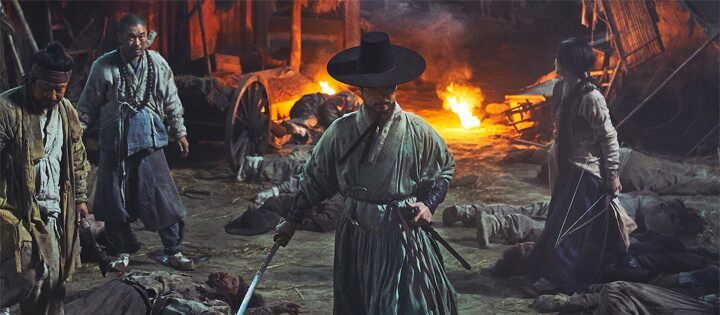 If you liked Kingdom then you will love it crawling. From the makers of Train to Busan, Rampant is another great zombie movie that needs to be watched. Sticking with big sets and awesome action scenes, you'll find it extremely hard not to be entertained through this Korean zombie blockbuster.
Returning from imprisonment overseas, a prince and his countrymen unite to battle bloodthirsty demons in ancient Korea.
---
Cargo (2017)

NOT
Autonomy: 105 minutes
Director: Ben Howling, Yolanda Ramke
With: Simone Landers, Martin Freeman, Marlee Jane McPherson-Dobbins, Lily Anne McPherson-Dobbins, Finlay Sjoberg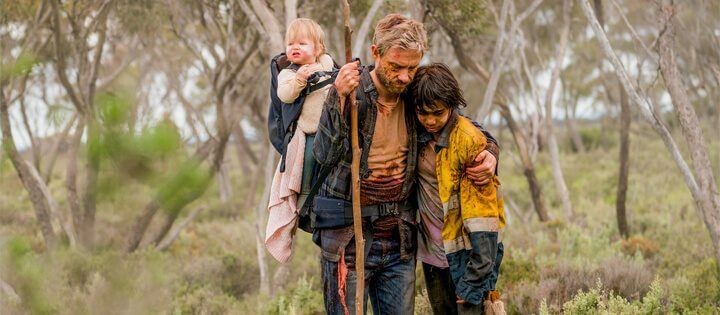 An intimate take on the zombie apocalypse, Martin Freeman has done a great job portraying doting dad Andy. Utilizing the relationship between father and daughter and adding horror tropes throughout creation Cargo feel like a truly unique title in the genre.
In a world overrun by a virus that turns people into zombies in 48 hours, husband and wife Andy and Kay and their one-year-old daughter Rosie live safely on a houseboat in rural Australia. Kay is bitten during a search for food and water and while trying to find medical supplies for his wife Andy crashes into a car accident, waking up hours later Kay has succumbed to the virus and in his attempt to leave the car and take his daughter to safety he is bitten by his wife. Andy travels through the Australian desert desperately trying to find someone to take care of his daughter before he falls victim to the virus.
---
Life After Beth (2016)
Autonomy: 89 minutes
Director: Jeff Baena
Actors: Aubrey Plaza, Dane DeHaan, John C. Reily, Molly Shannon, Cheryl Hines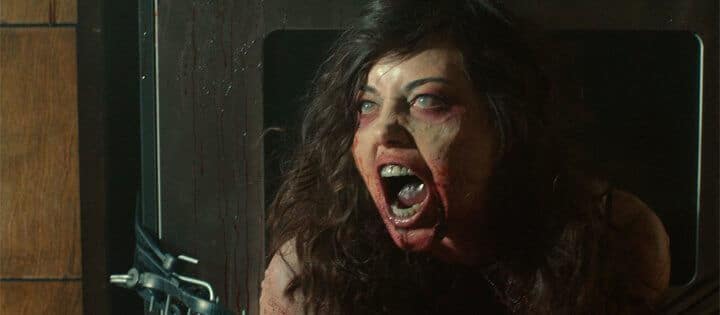 While Life after Beth absolutely bombed at the box office and universally slammed by critics, that doesn't mean the movie isn't fun. There is fun Life after Bethand it certainly deserves to be on your watch list if you're planning on going all out on a day of binge-watching zombies.
After Zach's girlfriend, Beth, comes back from the dead, he soon realizes that her resurrection isn't all that crazy. As she slowly transforms into a flesh-eating zombie, she becomes a danger to him, his family, and the rest of the town.
Complete list of zombie movies on Netflix:
Berths (2014)
Cargo (2017)

NOT

Day of the Dead: Bloodline (2018)
Here Alone (2016)
KL Zombie (2013)
Life After Beth (2014)
Phobia 2 (2009)
Crawling (2018)
Greedy (2017)

NOT

Rise of the Zombie (2013)
The Report (2016)
Train to Busan (2016)
---
Which Zombie title are you going to watch on Netflix? Which zombie movie/TV series missing from this list would you like to see on Netflix? Let us know in the comments below!