The Untold Truth of the Army of Darkness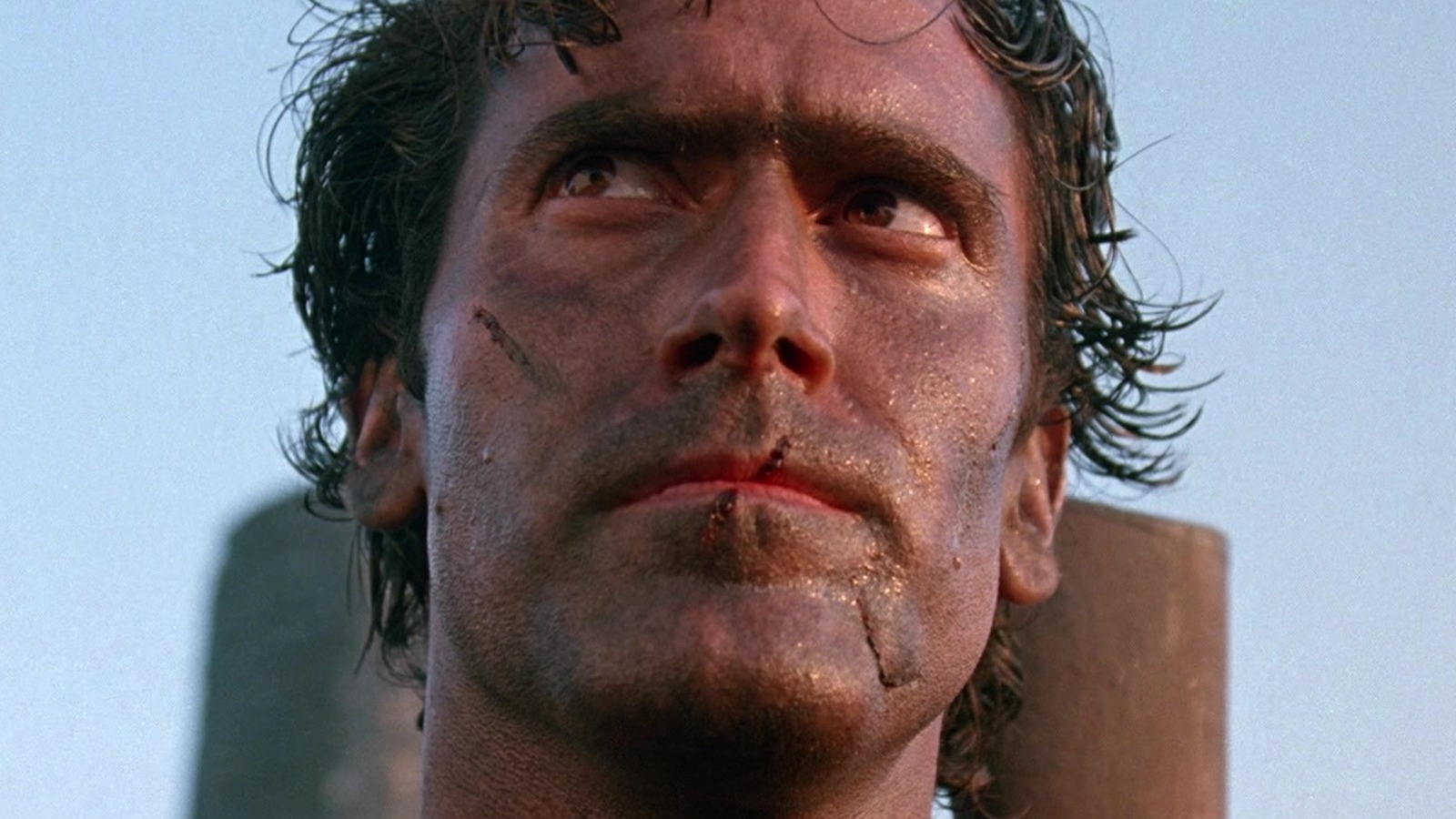 Despite what you might think, acting can be physically demanding work. For low-budget movies like the "Evil Dead" franchise, Bruce Campbell had to do all the gross, bloody, slapstick moments. He must have been covered in countless buckets of fake blood and dirt. You can imagine the showers that would be needed after a long day of filming.
Campbell even discussed at length how he had to learn to ride a horse. He shared that it's a good thing he's wearing a cape so viewers can't see his rear end hitting the saddle with every canter. On set, he and other producers on the show claimed that Sam Raimi joked about it "had it all".
While the actor and director are close friends, Raimi loved torturing Bruce, and many of the hijinks Ash goes through onscreen were concocted by Raimi. Filming in the hot Southern California desert only added to the exhaustive efforts of everyone involved. Between wearing countless face and body prostheses, being covered in dirt, learning choreography for fight sequences and taking hits from running into mirrors or being thrown down a hill, Campbell joked that he was became cynical towards the other actors. With humor, in the "Making of" documentary, he said, "It's probably, I would say, the most physically uncomfortable movie in the history of cinema, and I'm just going to say it." The making of "Army of Darkness" was grueling.