the cry of the undead harvest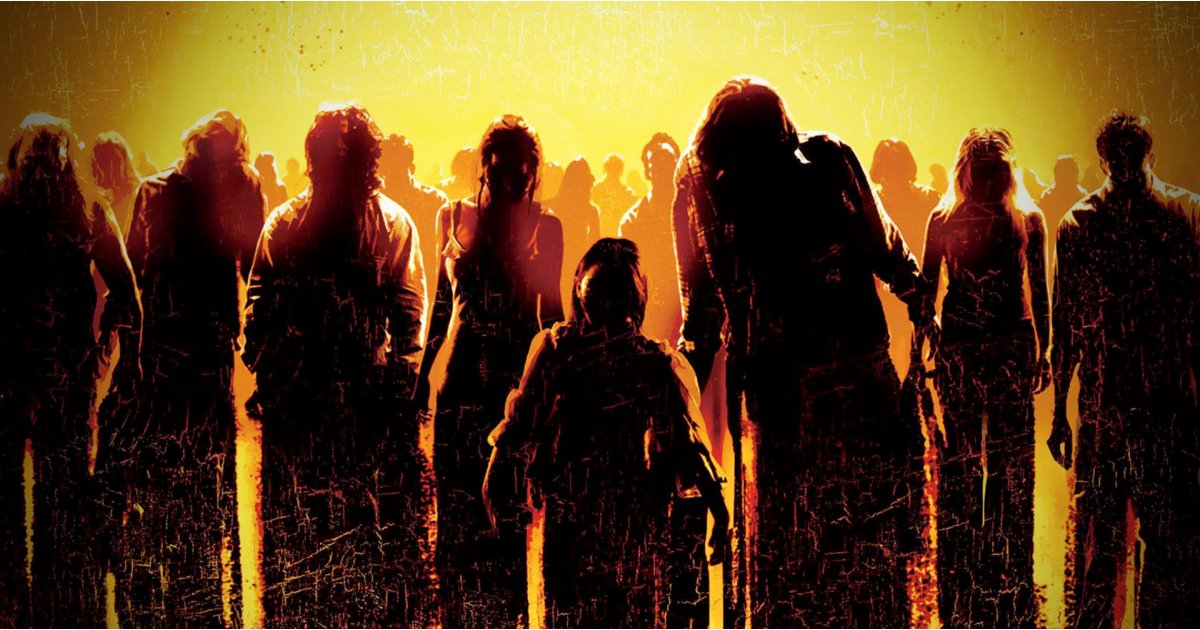 Selecting the best zombie movies of all time is a serious task that raises a number of key questions. Do fast zombies count? Should they all be scary? Aren't the walking dead themselves absurdly comical creations that can be set for records? And most importantly, how many Romeros can a roster support?
UPDATE: It has been revealed that the sequel to the fantastic Train to Busan will be released in the United States in August and will be a home streaming exclusive for Shudder in 2021. Officially called Train to Busan Presents: Peninsula, the film is set four years after the events . of Busan, following a troop of soldiers who stumble upon survivors of the train. This isn't Busan's first spin-off – an anime prequel, Seoul Station was released in 2016. Train To Busan is rightfully on our list of the best zombie movies.
This selection is therefore a buffet of undead flesh. A literal offering of genuinely unsettling horror appetizers, disturbing imagery and, of course, all-important zombie comedy.
You'll find white-knuckle inducing found footage with deadly use of night vision, a very British take on the apocalypse with a trip to the pub and, of course, heaps of guts and gore. Pack your survival kit for the 10 best zombie movies to watch right now.
Don't forget to vote for or against to have your say.
best zombie movies
It might feature the controversial "infected" fast rather than Romero's more traditional staggering undead, but don't hold that against 28 Days Later. Indeed, those "Rage"-filled hordes are part of the reason Danny Boyle's zombie flick is so terrifying. A combination of animal fury and a tense soundtrack creates a consistently unsettling experience as Cillian Murphy's Jim winds his way through spectacular abandoned London. With agonizing tension and real heart, it's up there with the best of British horror.
Edgar Wright's frenzied rom-zom-com – yes, there's a word combination you'd love to forget about again from the early 2000s – works so well not just because of its infectious British humor, but because it's actually a zombie movie. A splattering, gory, and hungry zombie movie full of stalking, relentless undead who pose a real risk to life and limb. That Simon Pegg's Shaun can make you cry as well as laugh is quite an achievement. Oh, and can you spot Cate Blanchett?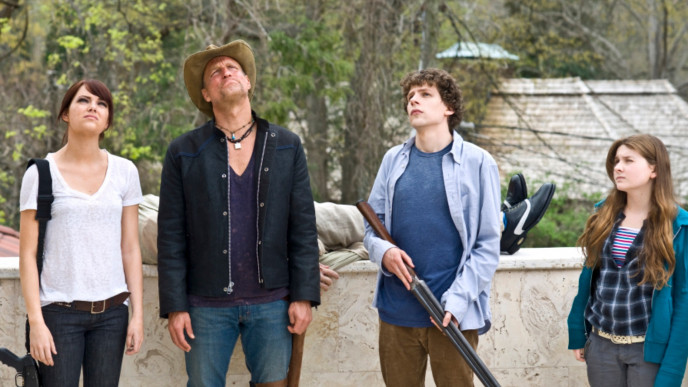 3

. Zombie Land (2009)


£6.99 (digital)
With a sequel on the way this year, aptly titled Double Tap, Zombieland ticks all the right walking corpse boxes. Jesse Eisenberg provides a step-by-step guide to surviving the apocalypse, while Woody Harrelson's Tallahassee quest for Twinkies has us all wondering what fast food we'll miss the most when the world ends. With brilliant turns from Emma Stone and young Abigail Breslin, Zombieland manages to be both sweet and hilarious. And yes, there is potentially one of the best movie cameos never.
And you thought snakes on an airplane were a problem. So good that it's predictably already broken down for an American remake produced by James Wan, the South Korean train to Busan is ready to absolutely ruin your morning commute with a new mental exercise in zombie survival. How would you block that middle aisle? Would the luggage actually work as a barrier? Great characters, jaw-dropping tension, and spectacular zombie sequences await. Also, the last train back might not look so bad in comparison.
Hey, remember when Zack Snyder made a great horror movie? It might seem sacrilegious to put this remake of Romero's Dawn of the Dead here instead of the original, but it deserves a nod for its terrifying opening alone. Despite the fact that we've all watched and played humans vs. walking dead in a mall for decades, it's a testament to Romero that we still don't get bored. Snyder's offer is a slick, bloody horror helper that shouldn't be ignored.
The original and best, Romero's classic zombie film still holds up today with its often literally cutting-edge social commentary. Cinema's king of the living dead has honed his horde over the years, but Night of the Living Dead still retains a genuine sense of uncanny horror. The production may now seem as unsteady as its titular monsters, but the film's understated tone is still laced with dread. Nobody says the word zombie in the movie. It's cool and terrifying terrain. And always packs a punch.
As far as the scariest found horror images go, The Blair Witch Project is the scream-packed judder-fest that comes to most people's minds. Rec will change that for you. This trip to a Spanish apartment building as a daytime TV presenter joins a firefighting team is truly one of the most terrifying zombie films of the 21st century. Ignore its substandard American Quarantine remake, turn off the lights, and prepare to be scared.
Based on the novel of the same name, The Girl with all the Gifts is quite different from the other titles on this list. It is a world where "the hungry" have already taken over and where the survivors are entrenched in fortified military bases. To avoid spoilers, it is in one of them that we meet Mélanie, a very unique little girl. Excellent performances from Gemma Arterton, Paddy Considine and Glenn Close make for a fresh and heartbreaking British apocalypse.
Two words. Zombie Nazis. Surely that's all you need to know? Dead Snow – with the tagline Ein, Zwei, Die – is the Norwegian zombie movie you didn't know you actually needed. If it's not clear, it's not terribly serious. A pile of handsome college students head to the mountains for a ski vacation and find a few more undead SS men on the trail than expected. Yes it is a lofty concept but there is no doubt about its execution. A certain guilty pleasure.
The better half of Quentin Tarantino and Robert Rodriguez's Grindhouse double bill, Planet Terror is positively dripping with schlock. This is, of course, a movie where Rose McGowan gets her leg cut off and replaced with a machine gun, so set your narrative expectations in this unique bar. It's big, dumb, and very bloody as the people of a town try to survive a rampaging infection, but there's something ridiculously fun about meanness at work.
Essential streaming offers, FREE TRIALS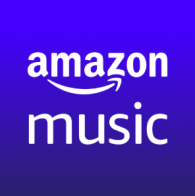 2. Three months free Amazon Music Unlimited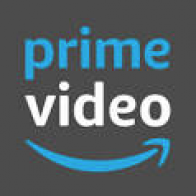 3. 30-day free trial of Prime Video
£7.99 per month after 30 day trial
4. NOW TV Entertainment, 7 days free
£8.99 per month after trial (£20.98 Inc. Cinema)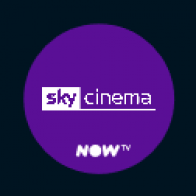 5. NOW TV Sky Cinema, 7 days free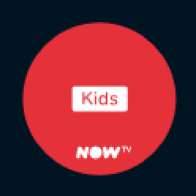 6. NOW TV Kids, 7 days free
£3.99 per month after 7 day trial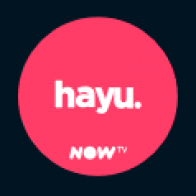 7. NOW Hayu TV, 7 days free
£3.99 per month after 7 day trial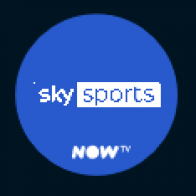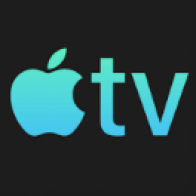 9. 7-Day Apple TV Trial
£4.99 per month after 7 day trial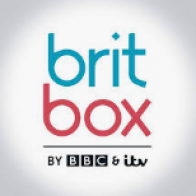 10. Britbox 30 Day Free Trial
£5.99 per month after 30 day trial