Taylor's DCeased is not a zombie story but hurts like a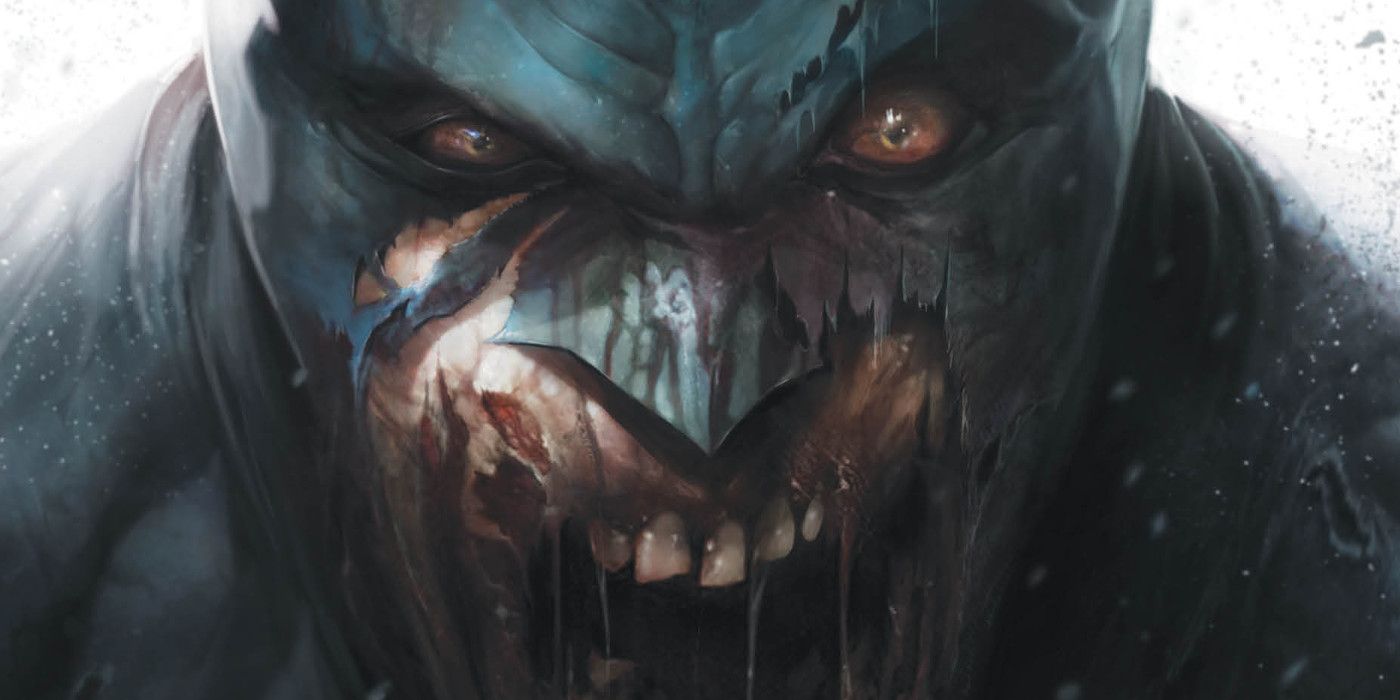 Tom Taylor first became known to DC Comics fans for his surprising twists and turns in the often-terrible comic book series. Injustice series of games. His work there was seen as a surprising elevation of concepts like a mad dictator Superman. He's bringing a more classic version of the DCU to his next DC event.
He also brings an army of cosmically undead super-people.
RELATED: DCeased # 1 Puts Perfect DC Spin on Superhero Zombie Stories
This week sees the launch of Deceased, a new mini alternate universe event from Taylor and the art team of Trevor Hairsine and Stefano Guadiano. The tale takes the classic DC Universe setup and heroes and introduces an epidemic of zombie-like infection that spreads from the Apokolips of Darkseid to metahumans on Earth. Beyond this basic concept, Taylor has been silent on the many twists he has planned for the series.
With Deceased # 1 at the booths, CBR caught up with the writer on how this unlikely event happened, why it's not really a zombie story as we understand it and how every new issue will feature clashes that celebrate at both classic DC superheroes and hurt them.
CBR: Tom, in his heart Deceased has probably the most straightforward concept imaginable: DC superheroes meet zombies. But it looks like there's a lot more going on behind the scenes than just a story of a zombie outbreak. What about the concept that got you signed up last year, and how would you characterize the development of this story since then?
Tom Taylor: Honestly, I'm not a fan of zombies. But I like challenges, and I like to distort readers' expectations. When editor-in-chief Ben Abernathy first contacted about it, I was actually at the heart of another DC project, but I couldn't help but think about it. I kept sending more and more ideas to Ben. And we just kept getting more and more excited as we riffed on it. Determine how the epidemic begins. Why is it starting? What it is. And that they're not really zombies. This is something that can only happen in the DC Universe.
Fortunately, the other project failed at the right time and I immediately said yes to Ben. Then it was just about finding the most inventive and traumatic ways to kill my darlings, so to speak.
There were a lot of moments that hurt in Injustice. But what hurt me the most is having to write my favorite heroes out of character in this universe. I don't believe Martha and Jonathan Kent's son can ever become a dictator. I don't believe in the Wonder Woman of Injustice looks like the Wonder Woman I know.
There is more carnage in Deceased, but the difference is that I can write the heroes as I know them. Superman being Superman, Lois Lane being alive and being a hell of a hero, Wonder Woman not being written out of character as a "Lady Macbeth" type. Cyborg on the side of good. Green Arrow and Harley and Black Canary… actually, no, they're written exactly as I wrote them in Injustice, which is a lot of fun. There are a lot of moments that hurt in Deceased, but there is also room for humor, heroism and heart.
Before we get into the story, we need to talk about Trevor Hairsine and Stefano Gaudiano as your collaborators. How did you write this story for them as artists – not just in terms of zombie gore, but also in the overall visual storytelling style?
Ben and I chatted about a few artists before that, but as soon as we found out Trev was available, that was it. This story is dramatic, epic, and horrific, and Trev can balance it all out so well. Then having the inker of Walking Dead, Stefano Gaudiano, is just obvious (play on words definitely unintentional). It was a stroke of genius from Ben Abernathy. Plus, Rain Beredo adds so much to this book. We had teamed up on X-Men: Red and I knew how good he was, but the vibe he brings here lifts it all up (or tears it up when needed).
What we know so far about DeceasedThe story is that the epidemic that strikes is not producing the typical types of zombies. How would you classify this virus on a Romero scale to World War Z? Is there a level at which zombies in a superhero universe have to function differently than in a world of ordinary people?
They are not zombies. That's it. We'll explore this in more detail next month in Deceased # 2, but here are some slight spoilers. The withered are only agents of death. These are pieces of the anti-life equation.
Which explains most of this Darkseid story at launch. It seems like every time a new god appears in a DC event, there is a cosmic debt to pay.
Darkseid was.
But on the bright side, Superman is positioned as a main character, if not the main character, in this story. There seems to be some sort of tonal question as to how the Man of Steel reacts to something so dark. How does he ground this story into a more identifiable DC feel?
Superman is my favorite hero, and has been for as long as I can remember. The way he reacts to something like that is so much a part of this story. Because it must be real. Superman cannot ignore those in danger no matter what. And we'll see the cost of that in Deceased.
With any universe-wide story, of course, it's about more than the greatest heroes. Who in Deceased Do you have fun working with fans who would never expect to play a big part in a story like this?
I don't want to reveal too much, but we will see ungodly alliances. And characters like Mera and Poison Ivy will appear.
Overall, this is a story that is meant to be an event – perhaps not in the scope of the cross-line scale things, but certainly in the size of the story in his outfit. Do you see this story as different because of this promise? Have you reviewed past DC events (or even superhero zombie events) to get an indicator of what people will or won't expect?
Absolutely not. This is not how I do things. I never really look at what's been done before unless I'm working on something going on. I haven't watched zombie movies, I've never read Marvel zombies and I didn't want it to look like any other event. I wanted it to be a new twist on the DC Universe that I love.
What can i say about Deceased Does each issue end with a "holy shit" moment. And I urge everyone to take it on floppy disks. Don't trade on this one. I really wanted Deceased be something that people read every month because they need to know what is going on at the same time as everyone else and talk about it together.
The zombie-esque Deceased # 1 is on sale now at DC Comics.
Marvel officially confirms who Thor's real mother really is