Questions Zombie Movies Never Answer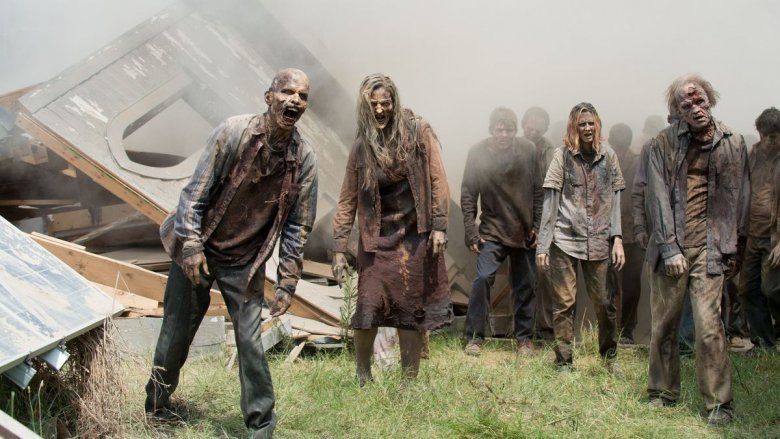 A reference to zombies immediately conjures up an image of mangled, rotting corpses, smeared from head to toe in the blood of themselves and their victims, hunting day and night, rain or shine, as long as 'they're still connected to this all-important brain. It's horribly disturbing, to say the least, but it's also a little confusing. Sometimes a body will be shown days or weeks after an outbreak already mangled and deformed beyond recognition. At other times, the zombies that have been fermenting for years will still move with the same dynamism and vigor they had when it all hit the fan.
Whenever a film confines itself to a specific timeline, that idiosyncrasy can at least be contained. I'm a legend, for example, dipped the storyline three years into the initial outbreak and didn't go far from it, allowing for some continuity with the "Darkseekers" involved. But for shows like The Walking Dead, the question of deterioration has really become a challenge (it's not the only one the series deals with, by the way). As the years pass, the question that naturally arises is how and why these things still move at nearly the same rate as when they first emerged in their zombified state.