Korean Zombie Series 'We're All Dead' Ranks Number One On Netflix Almost Everywhere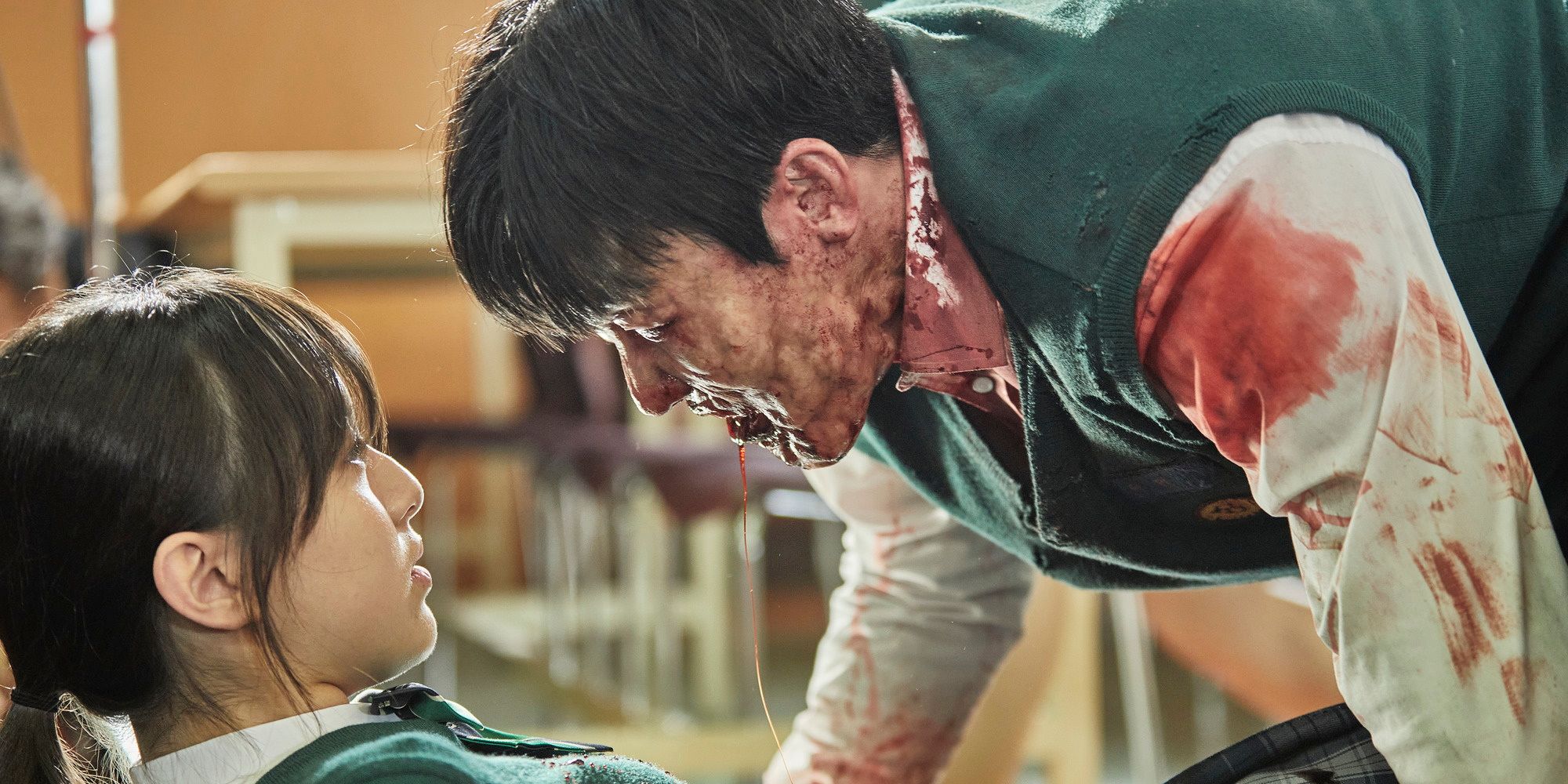 In the US, the number one show on Netflix right now is thriller/comedy/thriller The Woman Across The Street From The Girl In The Window. But pretty much everywhere else in the world is watching the latest killer TV series to come out of Korea, All Of Us Are Dead.
As you can see on Flixpatrol, The Woman Across The Street From The Girl In The Window is number one in only 11 countries, while All Of Us Are Dead tops the charts in 53 countries. Once again, a South Korean TV show tops the global charts, and it's suspected that it will topple TWATSFTGITW (an acronym that sounds even worse than the name) as soon as America catches up with the rest of the world.
Related: We Don't Need A Squid Game Universe
All Of Us Are Dead is a zombie apocalypse horror show tied to a coming-of-age story. The show takes place at Hyosan High School where a science experiment goes terribly wrong. A particularly aggressive hamster bites a student, resulting in the transfer of a new type of virus that turns infected people into mindless monsters that crave human flesh. The epidemic quickly spread from Hyosan High to the rest of the city. The parents try to save their children, the government tries to quarantine the area, and most of the population either dies or turns into zombies.
And because I know you're going to ask: they're fast zombies, not Romero shamblers.
The show was originally a webtoon series in 2009 which eventually became a 12-episode Netflix series released on January 28. The show currently has a 79% rating on Rotten Tomatoes, which isn't quite Squid Games' level of approval, but good enough. And just like Squid Games, All Of Us Are Dead proves once again that Korean media is a global force.
All Of Us Are Dead is now streaming on Netflix.
Next: It Takes Two Would Be A Terrible Movie Or TV Show