How He-Man & the Masters of the Universe is preparing for Season 3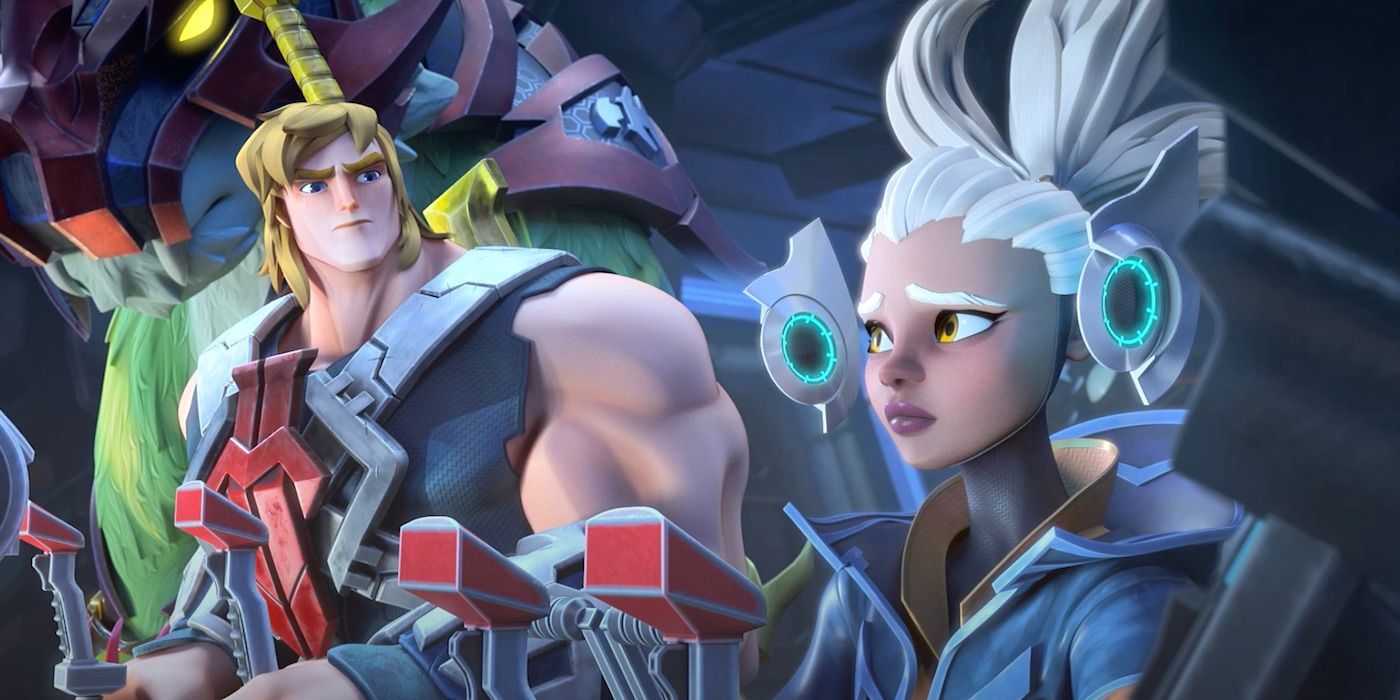 After the treacherous ending of He-Man and the Masters of the Universe season 2, let's break down how season 3 can handle the impending apocalypse.
WARNING: The following contains major spoilers for He-Man and the Masters of the Universe Season 2, now streaming on Netflix.
Season 2 of He-Man and the Masters of the Universe left Eternia in disarray after Skeletor attempted to reassemble the hiss seal. He failed and "died", entering the Havoc dimension, but he managed to corrupt Krass/Ram-Ma'am to become his lackey. She betrayed the gullible Prince Adam, stole the relics, unleashed Hiss' army, and was fueled by Havoc. Krass then became a dark warrior known as Rampage, the Master of Destruction. With Eternia now deep in the snake zombie apocalypse, let's break down how a third season can unfold.
Monstrous enemies may return in He-Man and the Masters of the Universe
Only Rampage, aka the Fifth Nemesis, can see the essence of Skeletor, which can only help his plans. Chances are he wants to be reborn because he's basically a ghost right now desperate to rule. He used Havoc to bring Krass' parents back from the dead, so she just might tap into the dark mystics and the sinister Staff of Havoc to bring Skeletor back to the real world to fulfill that promise.
RELATED: Masters of the Universe's He-Man & David Kaye Set Season 2's Epic Stakes
Keldor was heavily into magic before he became Skeletor, so by manipulating Krass it's likely he'll return to take Hiss' power for himself. It might help Krass see the light, allowing Adam to redeem her. Interestingly, if these Havoc-fueled shenanigans backfire, King Hiss could also be reborn, which could lead to this ultimate tyrant trying to kill everyone.
Eternia Must Unite in He-Man and the Masters of the Universe
The Plane Kingdom of Stratos was rescued by He-Man's team so they can now expand the alliance to ward off snake zombies. King Randor and Prince Adam can be emissaries to other lands, as well as Teela/Sorceress, Duncan/Man-at-Arms, and Cringer/Battle-Cat. They also have the underground army of Man-E-Faces, as well as Gary the dragonflyMo'squita'ra and Webstor, who can bring their kind to join.
Since Duncan is preparing new weapons and the Orkos robots are also present, He-Man has reinforcements. Still, other heroes like Fisto and Clamp Champ, and even old foes like Mer-Man's Aquatican Legion could be recruited to ensure all of Eternia is protected. Skeletor's former minions – Evil Lyn, Tri-Klops, Trap-Jaw and Beast Man – have also escaped, so they can align themselves with He-Man and gain full redemption, with Skeletor no longer able to control them with the mind.
RELATED: 7 New Anime Movies & TV Shows Coming In March 2022
Unpredictable armies could arrive in He-Man and the Masters of the Universe
Eldress (the original Witch) used the Wishing Stone to return to Eternia after appearing to die at the end of Season 1. She had a robotic army behind her in a cold zone, so she might be able to put a new in-game army to aid He-Man. However, these robots have a dark silhouette, so it is not certain that they will play ball. It may become even more emotionally complicated for Eldress, as she still has to clarify with Teela if she really is her mother. What also spices up Eldress's story is that Evil Lyn may want to work with them to evolve her magic. But as Teela can attest, Evil Lyn cannot be trusted, especially since she would be willing to corrupt and hijack any army for her own nefarious purposes.
To make matters worse, Eldress left the stone behind so someone else could find it to use in the coming war. Ultimately, this could damage the planet even more, leaving it vulnerable when the dust clears for someone like Hordak's army to invade and claim dominance. The power of Grayskull and Havoc constantly clashing, after all, might act as a beacon, beckoning this long-running franchise villain.
Find out how a Season 3 was put together for He-Man and the Masters of the Universe following the conclusion of its second season, now available on Netflix.
KEEP READING: Mattel Releases Epic He-Man and Masters of the Universe Season 1 Recap
How I Met Your Dad Wows Fans With Surprise HIMYM Cameo
About the Author