How DC's Zombie Series of Old Inspired Task Force Z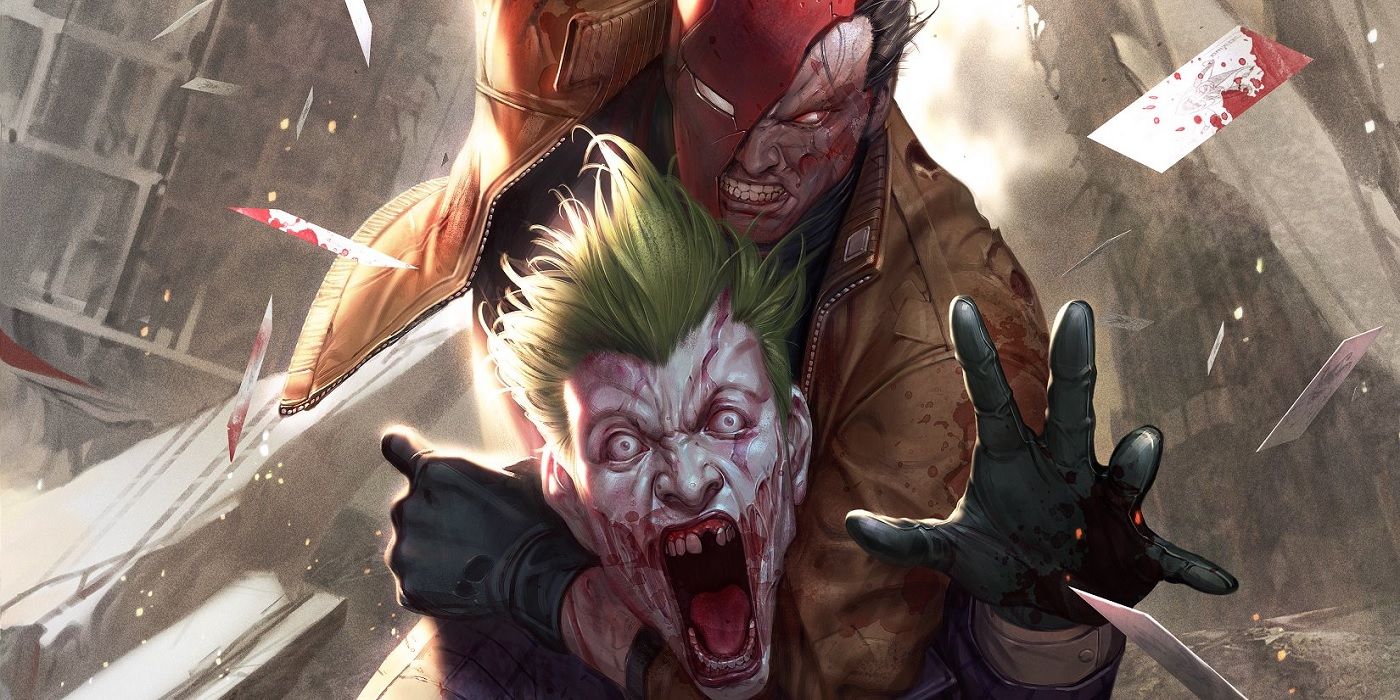 For Task Force Z, writer Matthew Rosenberg said the creative team drew inspiration from DCeased, iZombie, and the work of famous zombie filmmakers.
When looking for inspiration for Z working group, writer Matthew Rosenberg delved into the history of DC horror comics.
Prior to his last series, Rosenberg was featured in the Spotlight on DC Nation on Task Force Z. This is where the writer disclosed some of the details ahead of the process of creating the new Suicide Squad book, including some of its influences. "In terms of comics, iZombie and Deceased are both books that I love and that I have revisited for that, "he explained. He also pointed out that the creative team wanted to give zombies their own twist, saying, "We're trying to stay true to the genre, but also to do something incredibly unique."
RELATED: The Secret Suicide Squad Just Stumbled In DC's Mortal Kombat Tournament
Outside of comics, Rosenberg drew inspiration from the world of cinema, citing the creators of Night of the Living Dead and City of the Living Dead as influences on his work. "I've always been a huge fan of zombie movies!" he noted. "Obviously, filmmakers like George A. Romero and Lucio Fulci have been hugely influential. However, I also love when a movie can totally turn everything we know about the genre upside down."
In Z working group, written by Rosenberg and drawn by Eddy Barrows and Eber Ferreira, Red Hood leads a team of undead supervillains on a mission to defend Gotham City. The story takes up a number of threads of the plot of Suicide Squad, who in recent issues has seen Amanda Waller discover Lazarus Resin, a special material that brings people to life. Now she has the power to order the villains of DC to save Earth or die trying – then try again.
RELATED: Peacemaker Revisits His Story In Violent One-Shot Written By The Boys' Co-Creator
Rosenberg's comedic influences highlight the writer's versatility, as they represent the opposite ends of DC's undead offerings. Published between 2010-2012, iZombie was an original slice-of-life horror title written by Chris Roberson and drawn by Mike Allred that centered around a zombie gravedigger named Gwen Dylan who lives in a world of monsters. With a few slight modifications, it was adapted into a TV show that ran for five seasons on The CW. During this time, Deceased was a six-issue mini-series by Tom Taylor and Trevor Hairsine released in 2019, though it proved popular enough to garner several comic books and spinoff sequels in the years that followed. The timeline of Deceased offers a different take on zombies in that the source of the undead is a mutation in Darkseid's anti-life equation.
Outside of his work on DC, Rosenberg explores an entirely different post-apocalyptic landscape alongside artist Tyler Boss in What is the farthest place from here? by Image Comics.
KEEP READING: DC Gives Red Hood a Zombie Killing Makeover
Source: DC
Doctor Strange confirms why he can help solve his own murder
About the Author