Dying Light 2 Mod expands zombie hordes with up to four size options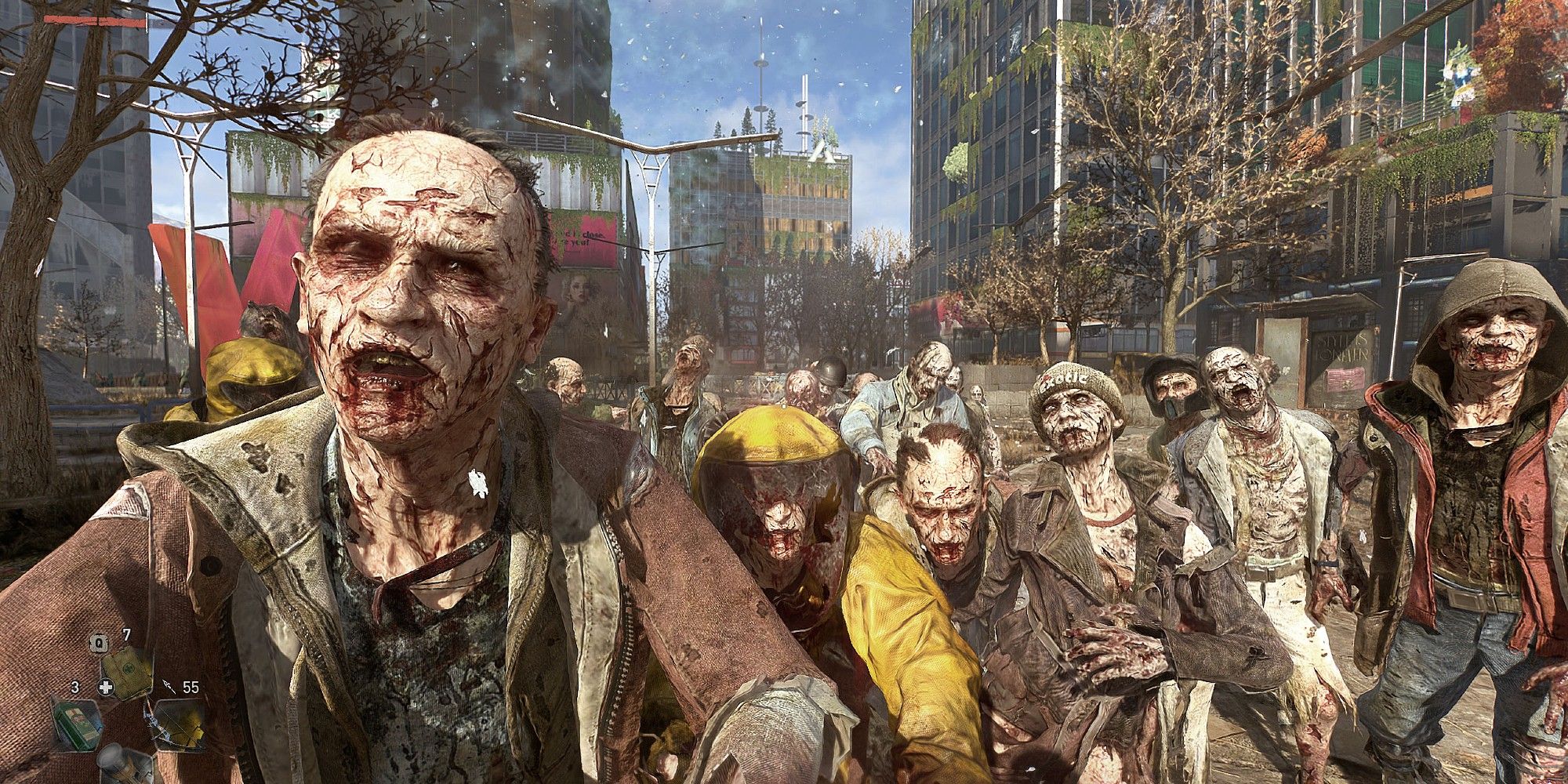 It might be harder to stay human with this new Dying Light 2 mod.
Dying Light 2 Stay Human Zombies Spawn Mod from Nexus
Dying Light 2 Stay Human has become very popular with the modding community, as more than 170 different fan projects are available so far. One of the more recent mods adjusts the zombie spawn density, increasing the dead population up to four sizes, making the streets much more intense.
Known as "Zombies Spawn" by hawkidoki, this fan project greatly increases the total number of outdoor undead you might encounter in the town of Villedor. While players shouldn't expect huge hordes of zombies like the ones you flee from in the world of Days Gone, it's possible to increase their size by two to four times in Dying Light 2.
Related: Dying Light 2 Takes Way Too Long To Get Good
Or you can make things much harder for yourself by increasing the zombie density not only at night but also during the day. Needless to say, you'll constantly need to be on your toes, play it safe, and be tactical in how you navigate the streets. You don't want to get caught with a flimsy little knife in a corner while six zombies are wailing over you.
Dying Light 2 Stay Human City Streets Filled With Undead
Players can also combine this mod with other survival-focused projects for Dying Light 2 to create a truly hardcore experience. This way, you should avoid open confrontations with enemies as much as possible and rely on stealth – or things could escalate very quickly. If you're trying to sum up the feeling of Day of the Dead or The Walking Dead, great.
As stated, the mod is a work in progress and the author already has some ideas for future updates. For example, the creator plans to change the density of Dark Zone enemies or change the types of zombies players encounter at various locations in Villedor. For now you can download mod "Zombies Spawn" from its page on the Nexus website and install it easily by simply extracting the files to the main Dying Light 2 folder on your PC.
Along with dozens of mods available, Dying Light 2 is also getting official DLC – just weeks after the initial launch. Techland has already dropped two of the three Authority Pack pieces, allowing players to collect the complete Peacekeepers set with unique gear and heavy weapons. More faction packs are expected to arrive on all platforms soon.
Next: Cyberpunk 2077 Free Trial Is An Admission To The Game's Failure
16-year-old jailed as 'terrorist' for blowing up Russian government building in Minecraft
The teenager and his two friends were arrested after expressing their support for an imprisoned Putin critic.
Read more
About the Author