Coming to America remains a perfect star vehicle for one of our most talented comedic minds.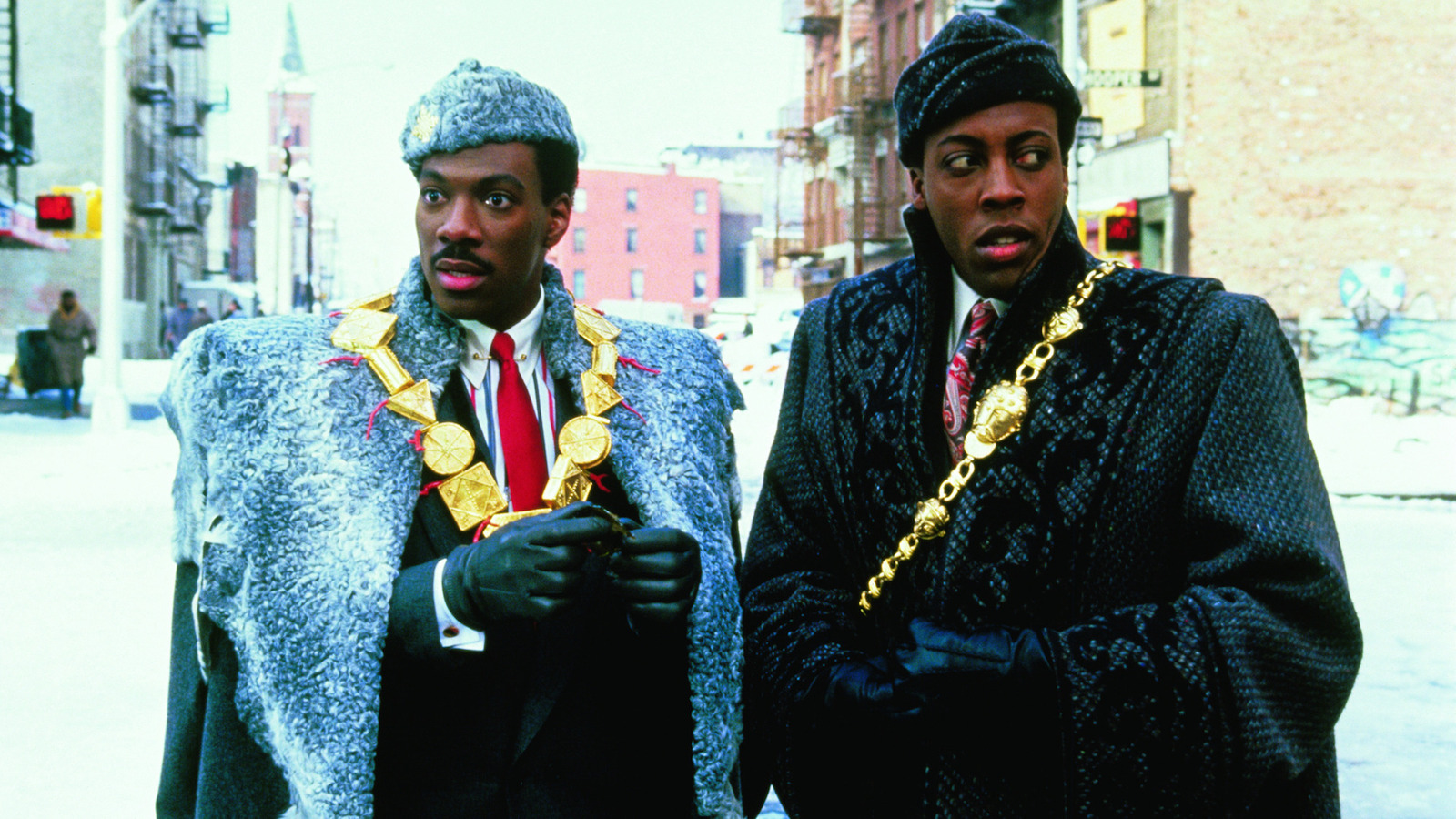 Murphy and Hall play eight characters in total in this thing, and the makeup is ridiculously well done. It's the Rick Baker special! They brought in the guy who turned Michael Jackson into a zombie and David Naughton into a werewolf and turned Hall and Murphy into characters of different ages and even ethnicities.
Eddie Murphy in particular gets lost in his various make-up jobs. At times with Hall it felt like Baker couldn't do much, but Murphy is unrecognizable in his alternate characters – especially Saul, the old Jew from the barbershop. I've seen this movie two dozen times and still have a hard time seeing Eddie Murphy under this makeup.
At the center of "Coming to America" ​​is a love story as Akeem finds his perfect partner in Shari Headley's Lisa McDowell, who is an independent woman with no BS, a far cry from the wives offered to him at Zamunda .
The movie needs that romance to work or the whole premise crumbles, and it's a testament to Headley and Murphy's chemistry that it's able to ground absurdist comedy enough to really get you invested in the emotional stakes of the budding relationship between these two characters; a relationship built on a lie, by the way. Usually it's a poor guy pretending to be rich to woo the pretty girl, not the other way around, but it's still a dishonest foundation and one the characters have to realistically grapple with before it's all over. said and done.