Best zombie movies on Netflix: check out the list!
How many of you here are fans of zombie movies? I bet a lot of you are. Considering the kind of response we get to zombie movies, it's obvious that a lot of you here are big, ardent fans of them. And that's to be expected given the number of zombie movies we've seen lately. But the fans want the best of the best, and that's why we're here today. The best zombie movies on Netflix is one of the most debated topics among fans today, and we'll find out why exactly that is the case.
I did a lot of research on this and scour the web and my own experience to find the best zombie movies available on Netflix at present. And suffice it to say that the list contains some truly legendary movies that are beloved by zombie fans the world over. And we are going to talk about the best zombie movies on Netflix today, because it is the streaming service that is used by the majority of you. So, without further ado, let's get right into the list of the best zombie movies on Netflix and talk about it in a bit more detail.
Read more: Doctor Strange in the Multiverse of Madness: Does it work?
Best Zombie Movies on Netlix: The List
1. Army of the dead
Army of the dead is far from the best zombie movie, but it's definitely one of the hottest around. Created by Zack Snyder as an original story after such a long time, Army of the Dead is a real zombie flick that will have you reaching cover at night just because of its amazing sound and horror. A gripping Zack Snyder movie, I highly recommend it to fans of the zombie genre.
Read more: How to improve literacy quickly
2. Bird box
My favorite on this list, Bird Box is a movie that came out during a very difficult time and shed light on the issues of the pandemic in a very casual way, never trying. Movie stars Sandra bullock in the lead role and follows his journey through a country where everyone goes crazy and must cover their eyes to avoid getting infected with the alien virus. It's one of the best zombie movies on Netlix, and possibly one of the best of all time. I like it very much and highly recommend it for fans of horror, zombie or even thriller movies. A true masterpiece.
Read more: Want to know more about the cast and the latest updates on Ginny and Georgia Season 2?
3. The land of zombies
the land of zombies is another amazing movie that has been famous for quite some time now. The movie was released quite a long time ago, but has become a staple for fans of zombie movies with its perfect blend of cheesy jokes and jaw-dropping action. It's a movie that will have you rolling on the floor laughing while horrifying yourself at the same time. It's a fan favorite and definitely deserves to be on Netflix's best zombie movies list. It has all the elements that make zombie movies great, and more. The acting is yet another major victory for the film. To see in all cases.
Read more: Starstruck: New Drama Makes It Big
4. He comes at night
It comes at night is perhaps one of the scariest films on this list, with a plot so strong and filled with violence that it can make even the bravest of hearts shudder with fear. It's a movie I wouldn't watch at night. It resides in the genre of post-horror movies and gives itself a pretty weird vibe and gives a scary but off-putting vibe at the same time. Only watch it if you are a die-hard horror movie fan.
Read more: Veneno Brings Back a '90s Icon
5. Resident Evil: the afterlife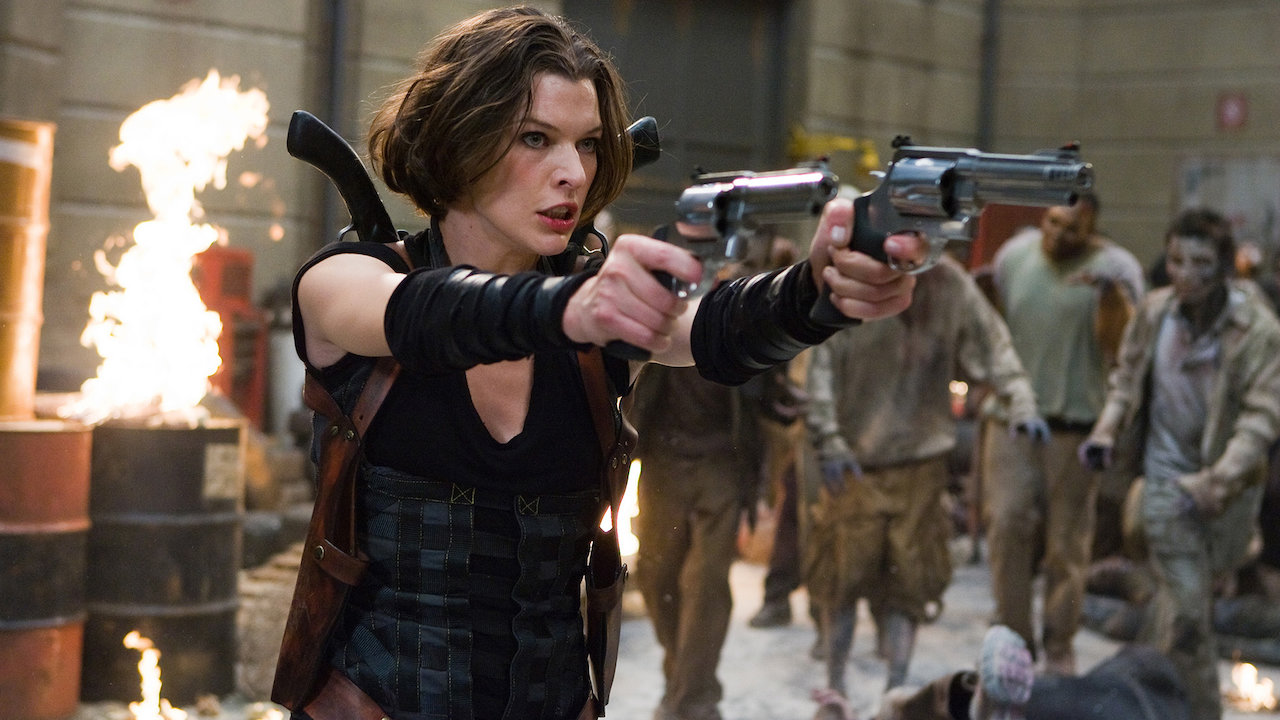 I know many of you here are avid fans of the Resident Evil franchise, and this is the movie you've been waiting to talk about. Resident Evil Afterlife Definitely deserves the title of one of the best zombie movies on Netflix because of the sheer violence and authentic story it contains. This is one of those popular franchises that is just plain fun and definitely deserves a lot of fan praise. And so, this will be the last movie on our list of the best zombie movies on Netflix.
Read more: The Other Two Season 2: Return to Glory?
Best zombie movies on Netflix: final words
That being said, I'm sure you'll love the list that has been put together for your enjoyment. The best zombie movies on Netflix are the best for a reason, and I hope you find them to be the same. I'm very happy to hear your perspective on this.
Watch Bird Box on Netflix
Watch Army of the Dead on Netflix
Watch Zombieland on Netflix
Watch It Comes At Night On Netflix
Watch Resident Evil: Afterlife on Netflix
Hope you find this list of movies useful for your viewing experience. Let me know all of your thoughts in the comments below.
Stay tuned to Franchise Hound for the latest entertainment updates.