Alice in Borderland reveals a first look at season 2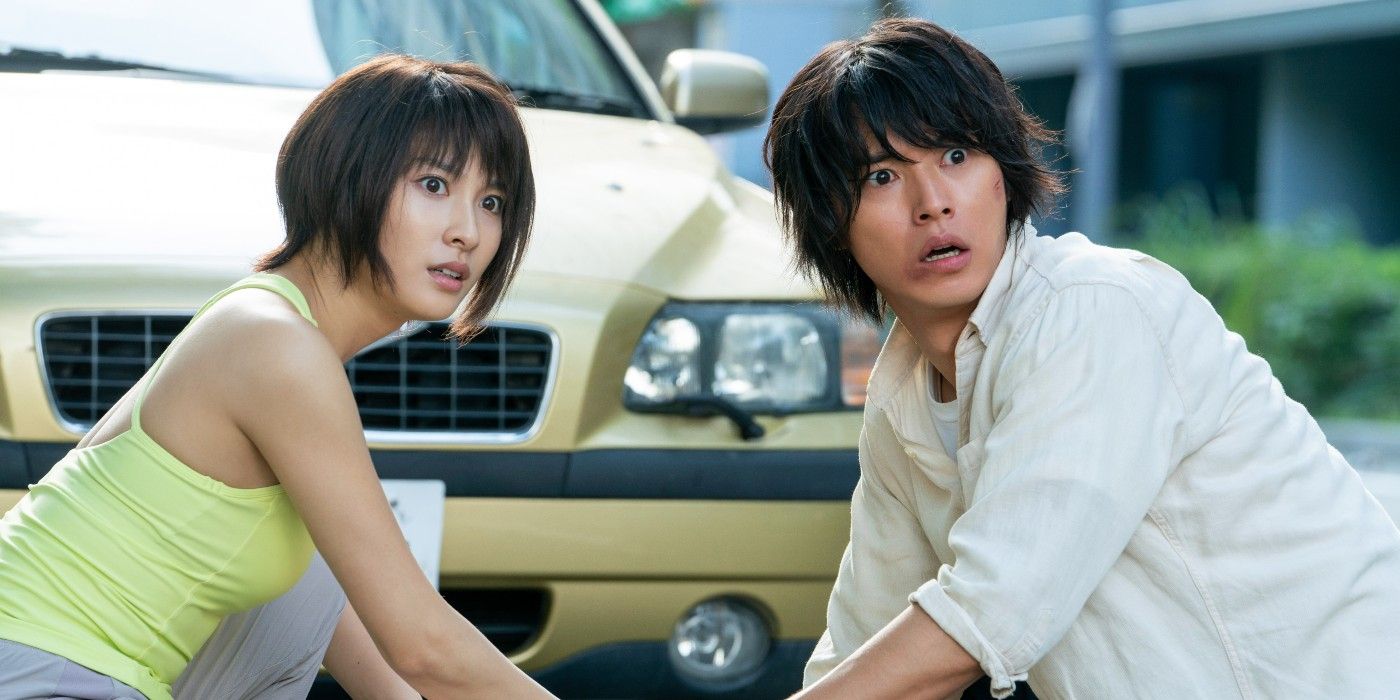 Netflix is ​​releasing a group of first look photos from the upcoming second season of the Japanese sci-fi drama series, Alice in Borderland.
Netflix has released its first preview of Season 2 of Alice in Borderlands.
Released during Netflix's Geeked Week, three photos from the second season of Alice in Borderland offer fans a look at the series' main characters, Ryohei Arisu, played by Kento Yamazaki, and Yuzuha Usagi, played by Tao Tsuchiya, as they continue to fight for their survival.
RELATED: 1899: Netflix Unveils First Teaser For Ambitious Mystery/Horror Series From Dark Creators
Based on the manga series of the same name by Haro Aso published between 2010 and 2016, Netflix Alice in Borderland is a Japanese sci-fi thriller drama series that premiered in December 2020. The series received an overall positive response from audiences and critics, especially for its visuals and use of violence. Season 1 consisted of eight one-hour episodes. Alice in Borderland was renewed for a second season shortly after premiering on Netflix. Season 2 is expected to release in December 2022.
Directed by Shinsuke Sato, Alice in Borderland stars Yamakazi and Tsuchiya as Arisu and Usagi who find themselves trapped in an abandoned Tokyo where they must play a series of dangerous games. Each game, as well as its difficulty, is determined by playing cards. By winning the games, players earn what are called "visas", although if their visas expire, players are killed by mysterious red lasers fired from the sky.
RELATED: Netflix's The School for Good and Evil Trailer Promises to Reimagine Your Favorite Fairy Tales
Season 1 of Alice in Borderland ended on a massive cliffhanger, with players in what they assumed was a safe zone before it was revealed to be a gaming arena. It was also revealed that people believed to be players were in actually helped build the game themselves. Netflix announced in 2021 that a second season of the series would be coming to the service in 2022. Starring Yamazaki and Tsuchiya, the season 2 cast will include Keita Machida as Daikichi Karube and Sho Aoyagi as Aguni Morizono.
Apart from Alice in BorderlandNetflix plans to adapt another manga series from Aso, Zom 100: List of the dead, in a live action film. The film will star Eiji Akaso as Akira Tendo, a passionless 24-year-old who finds his world turned upside down when the world is suddenly ravaged by a zombie apocalypse. With his life now in danger, Akira sets out to complete 100 items on his to-do list before he dies.
Season 1 of Alice in Borderlands is now available for full streaming on Netflix. Season 2 does not yet have a release date.
Source: Netflix