A fantastic virtual reality zombie multiplayer experience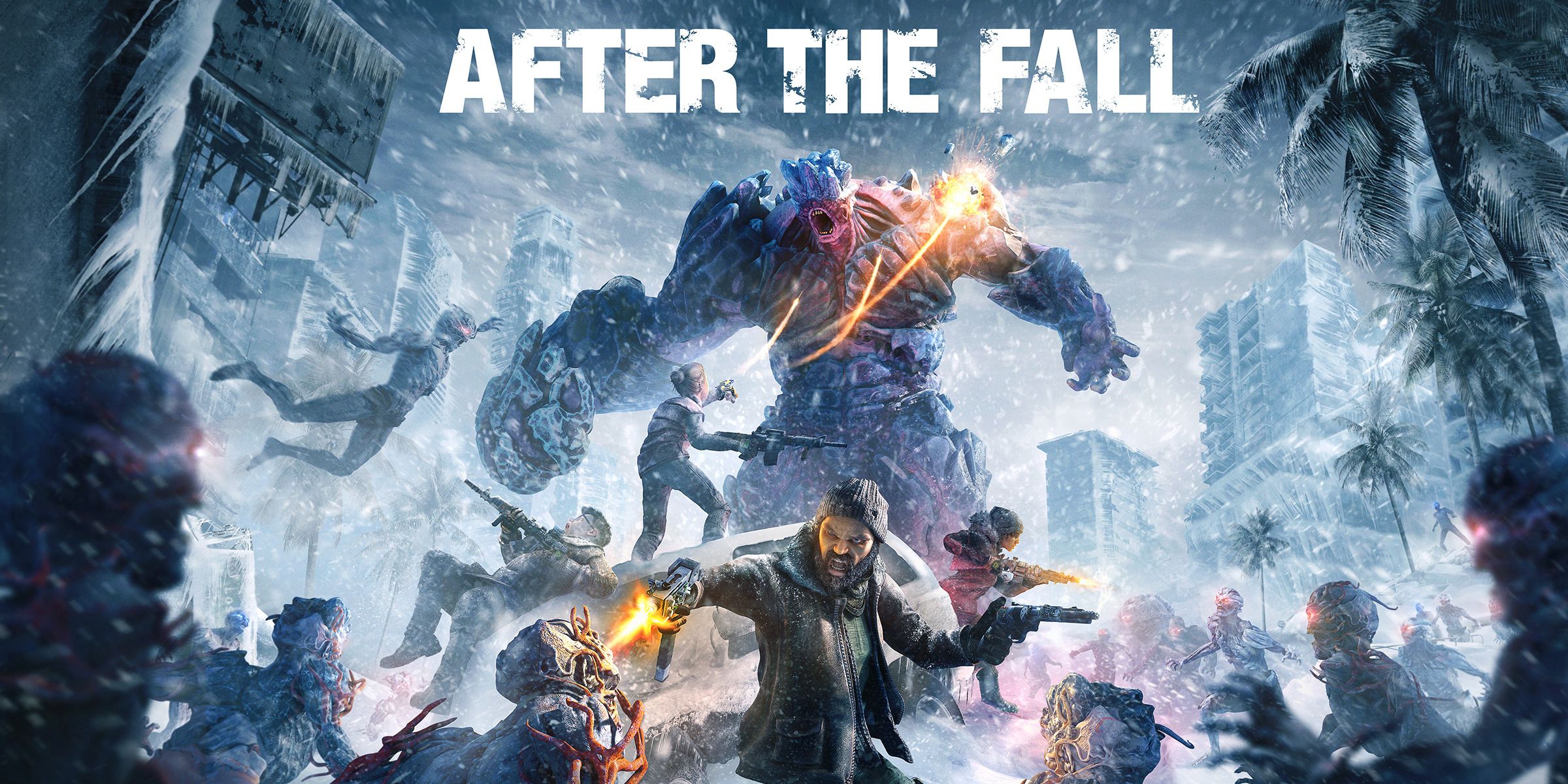 After the Fall allows players to hunt and harvest hordes of the undead while fighting their way through different levels alone or in teams.
After the fallwhich was developed by Vertigo Studios and published by Vertigo Games, is a danger filled FPS VR survival game filled with undead creatures called Snowbreed. After the fall allows up to four players across multiple VR platforms to join the fight and complete harvest runs. Players can also face off in a four-on-four battle or play in a private match with friends or an AI team.
Setting After the fall is a post-apocalyptic frozen tundra where players are part of a small group of survivors who harvest the Snowbreed. Each harvest run will give players points to buy weapons, modifiers, and attachments, as well as secondary items in levels like health injections or pipe bombs. Players can obtain or upgrade their weapons in the central HUB. The HUB functions as a lobby for players between races and contains other online players who can be invited to join a game.
Related: How Co-op Horror Games Like B4B & Phasmophobia Make Things Scary
After the fall plays very similar to the original left for dead, with players moving through each level killing enemies and reaching saferooms. Each level ends with a harvest which sends a horde of Snowbreed to the players. The horde includes special Snowbreeds like the Juggernaut, which has full armor and can instantly kill any player it gets its hands on. Juggernauts move slowly, so as long as players keep moving, they can move away from them. Each special Snowbreed has weaknesses to exploit in this way, making head-high under pressure a must.
As Back 4 Bloodthe main missions in After the fall are intended to slowly introduce players to each new area. They open one at a time, but once all five areas are completed, players are free to do any run they want. Multiplayer for Harvest Races and Team Battles is available as soon as the tutorial is completed. The tutorial shows players how to use their weapons and interact with the environment, but it's almost pointless as the controls are very intuitive.
After the fall allows players to sit or stand while playing, and there are smooth movement and teleportation options for those prone to motion sickness. Sitting works well for most of the game, but players will likely still need to get up to reach certain items like the face scanners that let them into safes. However, After the fall is well optimized for player comfort.
The disadvantage of After the fall it's very repetitive. Other than the number of Snowbreeds and the overall difficulty of the level, there is no difference in setting or gameplay. Each section is very similar, and after encountering the limited number of special Snowbreeds, there is nothing new to discover. There is also a slight issue with the map where players can get stuck inside doors or walls, but this is easily fixed if players physically save in real life.
Although After the fall can be repetitive, it shines with its multiplayer capabilities and cross-platform options. Players can connect with friends in VR to take down hordes of Snowbreed and challenge their skills against foes like the Smasher, a huge Snowbreed monster with ice armor and a hammer-like arm. After the fall remember left for dead Where Back 4 Bloodbut with an added level of virtual reality immersion that makes for an exciting zombie fighting experience.
Next: Survival Horror Games That Do The Best Of The Genre
After the fall is available for Oculus Quest 2, Oculus Rift, HTC VIVE, Valve Index and PSVR. Screen Rant received an Oculus Quest 2 digital download code for the purposes of this review.
Wordle's NYT change lets you cheat a perfect score
About the Author