A clue suggests that [SPOILER] Maybe still alive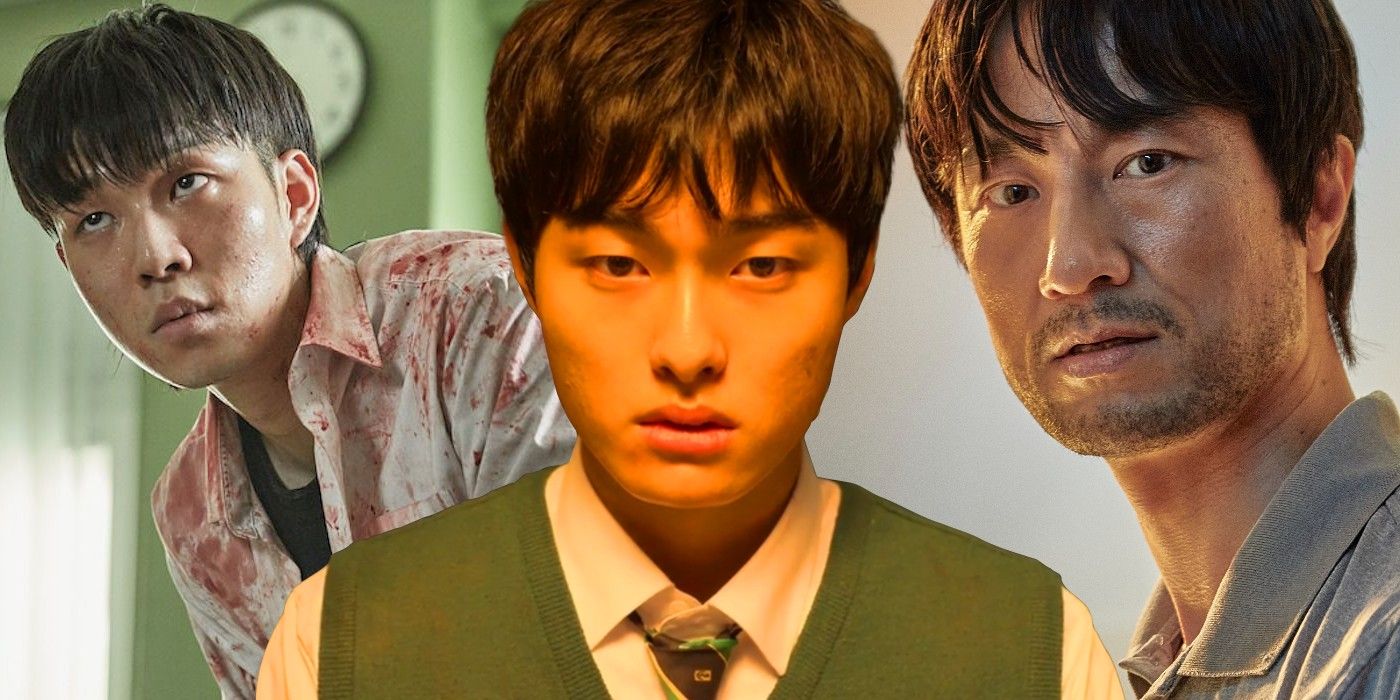 Even though the death of a beloved character seems final, a critical clue in All Of Us Are Dead hints that it might not be the case after all.
Warning: the following contains SPOILERS for we are all dead.
There is a key clue in we are all dead penultimate episode this indicates that Cheong-san (Chan-Young Yoon) would have in fact survived the explosion. we are all dead is Netflix's coming-of-age Korean zombie horror drama set primarily in the fictional Hyosan High School, the ground zero of the release of the rage-inducing Jonah virus. The show follows Class 2-5, a group of students who find themselves trapped in the school and must work together to survive long enough to be rescued. we are all dead also has B-plots that explore the government's response to the zombie virus, EMT teams working to get survivors out of the area, scientists studying the virus, and other high school students fighting for survival in their own ways.
we are all dead introduced many variants of zombie viruses, including a variant that turns people into a half-human/half-zombie known colloquially as "half-bi" Where "hambia". One of the series' recurring running backs is school bully Gwi-nam (Yoo In-soo), who hunts Cheong-san in revenge for gouging out his left eye. Throughout the show, Gwi-nam bites others, including Cheong-san, turning them into half-bies or full zombies. The victims who become zombies under Gwi-nam's hand are bitten on the neck, while the others – Cheong-san and class president Nam-ra (Cho Yi-hyun) – are bitten on the arm and do not suffer a complete transformation into a zombie. In the eleventh episode, Gwi-nam and Cheong-san fight in the school construction area. When a government-issued bomb targeting the school's zombie hoard explodes, the force knocks the two down a pit and engulfs them both in flames.
Related: We're All Dead Season 1 Focused On Bad Characters
However, a clue in the penultimate episode indicates that Cheong-san may not actually be dead. On-jo's (Park Ji-hoo) name tag, given to him earlier, is shown completely intact on his ash-covered body. One of the series' established character traits is their ability to heal from otherwise lethal injuries like falling buildings and impalements. Because Cheong-san does not exhibit any zombie transformation characteristics since his bite, it is assumed that he was in the process of becoming a halfbie. Cheong-san's death seems relatively final, but the unblemished name tag found on his torso indicates that his crucial organs were more protected than initially perceived by the blast. Due to his likely half-sister status, this could be a significant sign that he might be able to resurrect or heal from what initially appeared to be life-threatening injuries.
The scientist who created the virus, high school teacher Lee Byeong-chan (Kim Byung-chul), states that the host of the virus must be completely eradicated – killed, then burned to completely destroy the body and the virus. This might explain why Nam-ra doesn't feel anything near the well. Of all the we are all dead death, Cheong-san's disappearance oddly leaves many questions open due to the show's habit of previously faking his death for episode cliffhangers, and also due to his deliberately orchestrated death scene. As they descend the pit, Gwi-nam and Cheong-san appear to be engulfed in flames – Gwi-nam more so, because Cheong-san falls using it as a body shield. Most of the cindered bodies at the bottom of the pit appear to be relatively intact, including Cheong-san's, but Cheong-san has the distinction of probably being a halfbie.
Cheong-san being a halfbie is crucial for this theory to hold its weight, and that fact isn't guaranteed despite how long he doesn't transform. Additionally, the scope of demibies' healing powers is still relatively unknown. Nam-ra mentions in the finale that she lives with more halves like her. Cheong-san may be one of those halfbies and could be one of we are all dead returning characters from Season 2, but that's not certain. Cheong-san's death, regardless of the name tag, could still be final. Still, the camera that lingers on the intact name tag is a bit foreshadowing and helpful – and as audiences have already learned, we are all dead has a habit of bringing back characters.
Next: We're All Dead Plot Inconsistencies & Puzzles
Tom Holland's Euphoria Season 2 Cameo Explained (Was It Really Him?)
About the Author