4 Alien Zombie Movies For Zombie Pride Day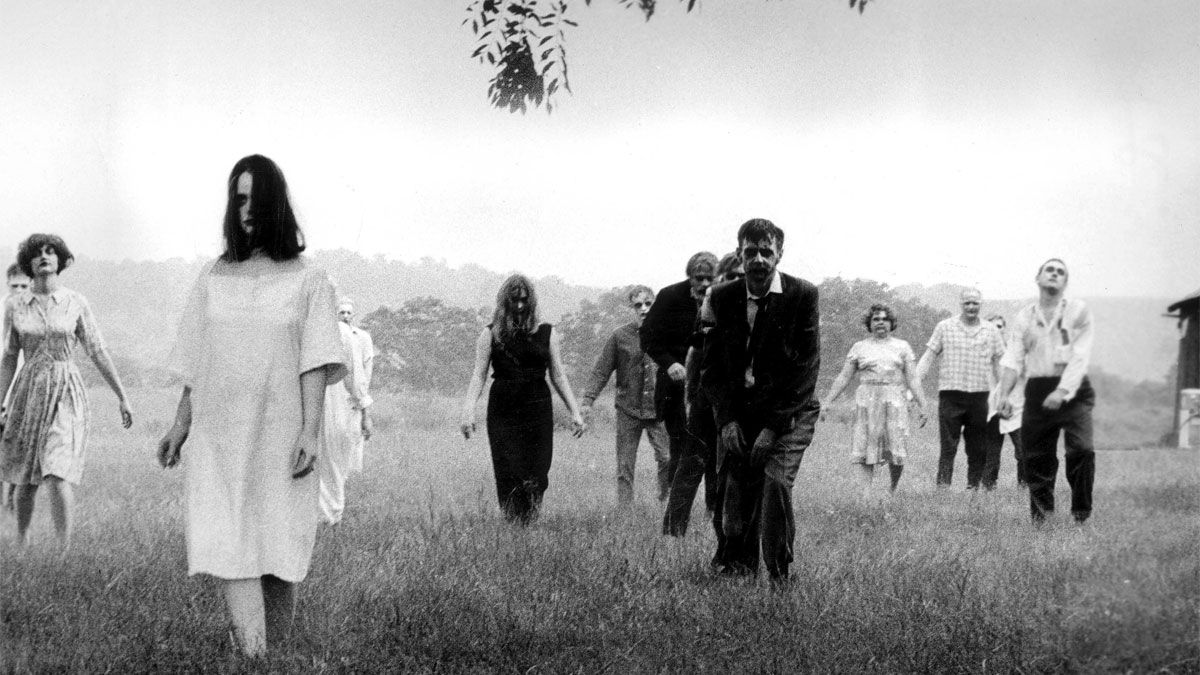 We can't deny it, zombies have become a very big part of our culture over the past few decades. Their presence is undeniable, and whether in films, video games, books, series and comics, they have portrayed these singular beings who suffer from an appetite for human flesh. Although interest in these beings has waned – and we cannot deny that at one time they were in abundance – it is still important to remember what to do in case one day everything goes wrong and that they would become a reality.
Today, February 4, is Zombie Pride Day, coinciding with the birth date of filmmaker George A. Romero, the director who opened the film's 1968 classic Night of the Living Dead. doors of a kind of horror that we could not experience now. So today we bring you a list of the top 5 zombie movies to celebrate this day:
Train to Busan
Available on: Amazon Prime Video, Shudder, Shudder Amazon Channel, Hoopla, fuboTV, Rakuten Viki, Hi-YAH, AMC Plus
Duration: 1h 58min
Year: 2016
Director: Yeon Sang-ho
One of the best zombie movies of the last decade has to be Train to Busan. This tale of reconciliation between father and daughter is engulfed in the chaos and terror of a mysterious infection. The two must travel the country by train while surviving this infection. It's a film that keeps you in your seat with on-screen action that, thanks to much of the action taking place in enclosed spaces, takes the danger away from the protagonists.
Rec
Available on: AMC Plus
Duration: 1h 18min
Year: 2007
Director: Jaume Balagueró and Paco Plaza
Zombies, infected, possessed, whatever! This film brought together two popular elements of the era to give us a film that leaves us on edge at all times. Using the found footage technique, this film follows Angela Vidal and her cameraman Pablo as they report on Barcelona firefighters when something goes wrong in an apartment. The movie feels claustrophobic and confusing at times, but it's worth it. If you saw the Quarantine Remake and didn't like it, you can always give the source material a shot.
Shaun of the dead
Available on: Starz, Starz Play Amazon Channel, DIRECTV, Spectrum On Demand
Duration: 1h 39min
Year: 2004
Director: Edgar Wright
This list would have had more comedic zombie movies like Juan of the Dead and Zombieland, but we've decided to stick with the one that's a masterpiece. Edgar Wright's Shaun of the Dead features Simon Pegg in one of his best roles, surviving the zombie apocalypse while having to win back the love of his girlfriend, Liz. A romantic comedy with zombies, but a tribute to the whole genre.
28 days later
Available on: HBO Now, Max Go, DIRECTV, HBO Max, Spectrum On Demand
Duration: 1h 53min
Year: 2002
Director: Danny Boyle
The whole slow zombie survival plan fell apart when we encountered the infected in 28 Days Later. Following what happened in London after the release of a virus that simply caused society to collapse by making its carriers violent, we follow Jim and Selena on their journey through a rather dark world. In addition to its sequel (28 Weeks Later), that film's expanded story continued in the comics as 28 Days Later: The Aftermath, as well as a 2009 comic series under the same name.